"Never lose an opportunity of seeing anything that is beautiful. Welcome it in every face, in every sky, in every flower."
– Ralph Waldo Emerson, American writer and philosopher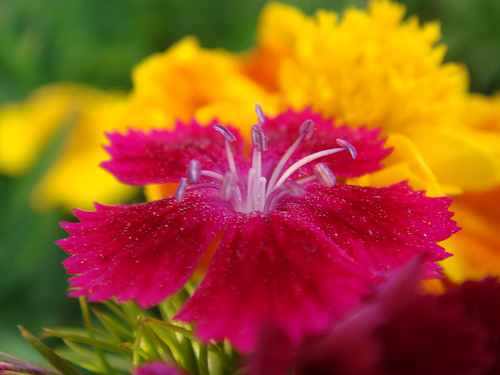 Image from Flickr by Parvin
We are a couple of weeks into spring and with daylight savings time here in North America, the hours of sunshine and even the temperatures are headed in the right direction. Just this week, I've noticed a broader smile on the faces of many of my clients as they walk in the door.
Emerson knew that beauty from virtually any source has a transformative power that can add a special and very noticeable boost to each and every day.
Exercise:
Imagine that the windshield of your car, the lenses of your glasses (if you wear them) and even the lenses of your eyes enhance your ability to see beauty by 100%.
Consider capturing this awareness in a journal, or even in your smartphone by taking a photograph.
Sometime this week, bring a bit more beauty into your physical world, at home or at work, to enjoy the boost it provides.