"Open your arms to change, but don't let go of your values."
– 14th Dalai Lama, Tibetan Buddhist leader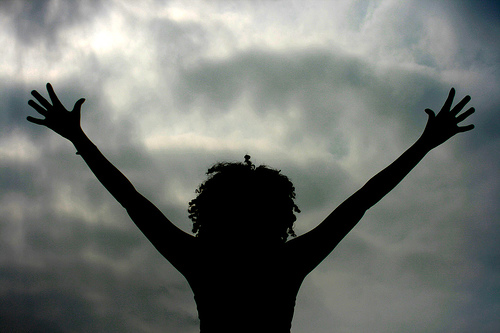 Image from Flickr by Llima.
The other day, my wife shared with me the following quote by Rick Jarow: "When one door closes, another opens, but all too often, there is a long hallway in between."
If the Dalai Lama were to speak with Rick, he would advise him that our values help each of us travel these long hallways.
Exercise:
Where have you had your arms crossed over your chest in an effort to prevent some form of change entering your world?
How would opening your arms, while still holding onto your values, help you to embrace this change, to lead to a more full and satisfying life?