"Don't ever promise more than you can deliver, but always deliver more than you promise."
– Lou Holtz, American football coach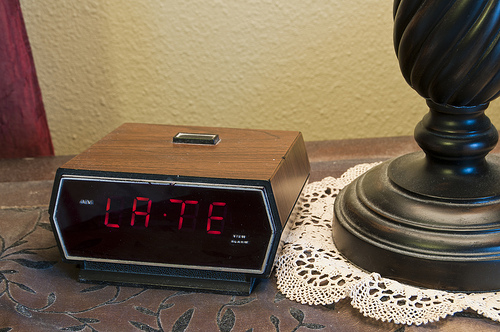 Image from Flickr by Photo Extremist.
What happens when we fall short on the things we promise others? How do you feel when the people in your professional and personal life show up late for meetings or appointments? What happens to your level of trust in these relationships?
How would the people in your life answer this question with regard to you?
Exercise:
What can you do today to be a person who over-delivers on their promises?