"Life shrinks or expands in proportion to one's courage."
– Anais Nin, author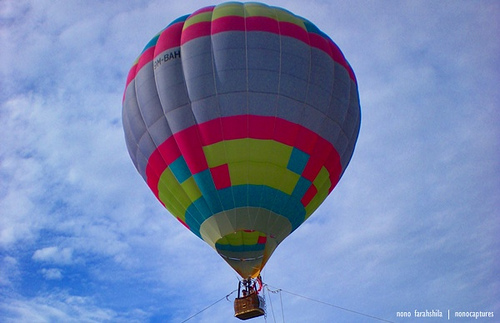 Image from Flickr by Nono Fara.
Have you ever flown in a hot air balloon? If not, I'd highly suggest it as a must-do for your bucket list.
A couple of years ago, I received a gift of this experience as a surprise for my 33rd wedding anniversary. The balloon was inflated and the flame from a propane pack heated the air inside it to provide the lift required to rise above our surroundings. We were literally carried away to experience and see some awesome sights.
Exercise:
How can you summon the courage today to passionately expand and lift your own life balloon toward greater personal and professional heights?