"If you want to change what you are doing today, change your image of the future."
– Glen Hiemstra, author and founder of Futurist.com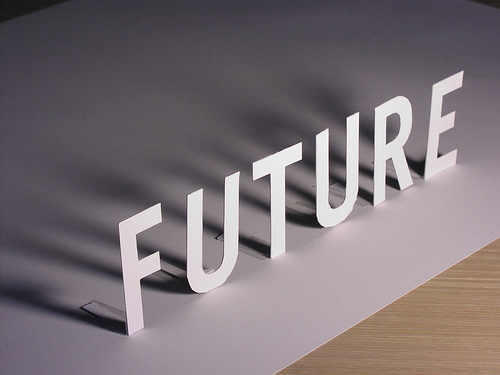 Image from Flickr by bjornmeansbear.
This past week, I watched a program on the Science channel, "Prophets of Science Fiction." Among the authors profiled were George Lucas, H.G. Wells, Isaac Asimov, and Jules Verne.
Through their creative and innovative writings about their worldview of the future, it was fascinating to see their predictions and considerable influence on our society in such areas as medicine, robotics, space exploration, and a host of other topics.
Exercise:
How can you practice being your own personal futurist, exploring and envisioning those futures that significantly impact what you are doing today?
Consider reading physics professor Michio Kaku's book, The Physics of the Future: How Science Will Shape Human Destiny and Our Daily Lives by the Year 2100, which speculates on possible technology developments over the next 100 years.