"Our life always expresses the results of our dominant thoughts."
– Søren Kierkegaard, Danish philosopher and theologian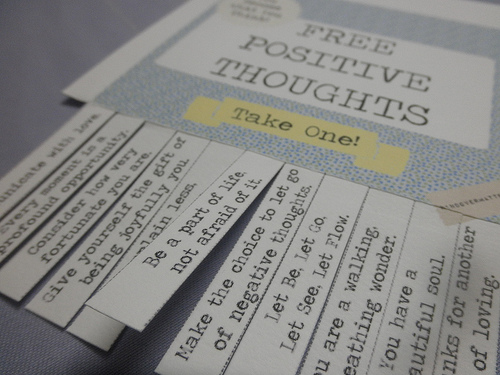 Image from Flickr by mkismkismk.
I recently participated in a webinar on social and emotional intelligence, as part of my continuing coach education. Fundamental to this form of intelligence are the areas of self-awareness and self-management. A substantial part of these relate to what Kierkegaard refers to as our dominant thoughts.
Explore the two lists below to see if any of these topics relate to your thinking:
Work
Family
Community
Gratitude
Achievement
Excellence
Spirituality
Growth
Stress
Worry
Fear
Anger
Resentment
Envy
Upsets
Shame
Exercise:
Consider journaling about your dominant thoughts today to make a list of your own. Aim to have more of the good ones and less of the unhelpful ones, to support your own emotional intelligence journey and your desire to have a more fulfilling life.