"Desire is half of life. Indifference is half of death."
—Kahlil Gibran, 19th Century Lebanese Poet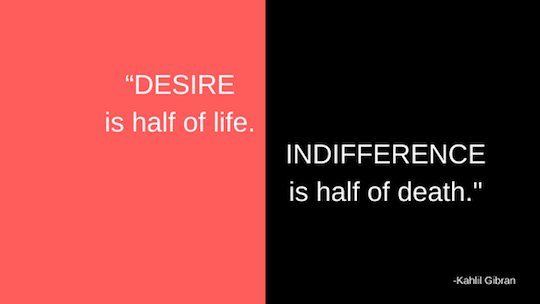 How do you feel when you are around enthusiastic, passionate, and excited people?
How do you feel when you are around people who lack energy, and pretty much don't give a hoot about anything?
These groups of individuals act like booster shots or vampires in the way they create aliveness or deaden our worlds.
EXERCISE:
Where and in what ways can you build and fan the flames of desire to experience more of the aliveness you desire?
How can you lessen or completely eliminate the deadening quality of indifference from your world?
Consider partnering with a close friend, mentor, family member, or coach to support both of these intentions.