"Perhaps we never really appreciate the here and now until it is challenged."
—Anne Morrow Lindbergh, American Author and Aviator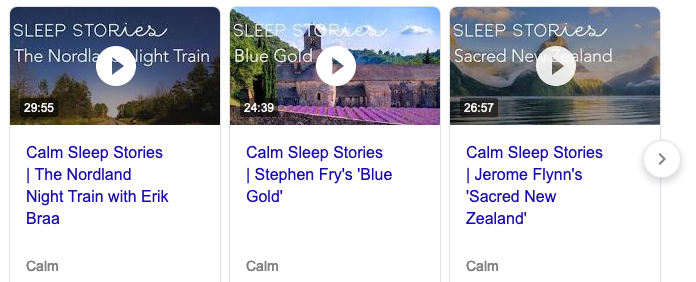 How often do you count your blessings? The other evening, I found that I could not sleep, and trying harder wasn't doing the trick.
I remembered that my Calm Meditation App provides a wide variety of sleep stories to help when those zzz's just won't come.
While scrolling through the choices, I came upon a 30-minute gratitude story, read by Ann Acton. Her beautiful, calming voice and the guided journey she took me on transported me through memories and experiences I've had, and others accessible through her mindful and heartfelt imagery.
EXERCISE:
How can you more fully embrace and appreciate all the goodness and abundance of life?
How can and will this capacity help you live a much more richly rewarding life, regardless of the challenges that may face you?
Please listen to this snippet of the gratitude sleep story, and let me know what you think by hitting "reply" to this post.