"Tell me and I'll forget; show me and I may remember; involve me and I'll understand."
– Chinese Proverb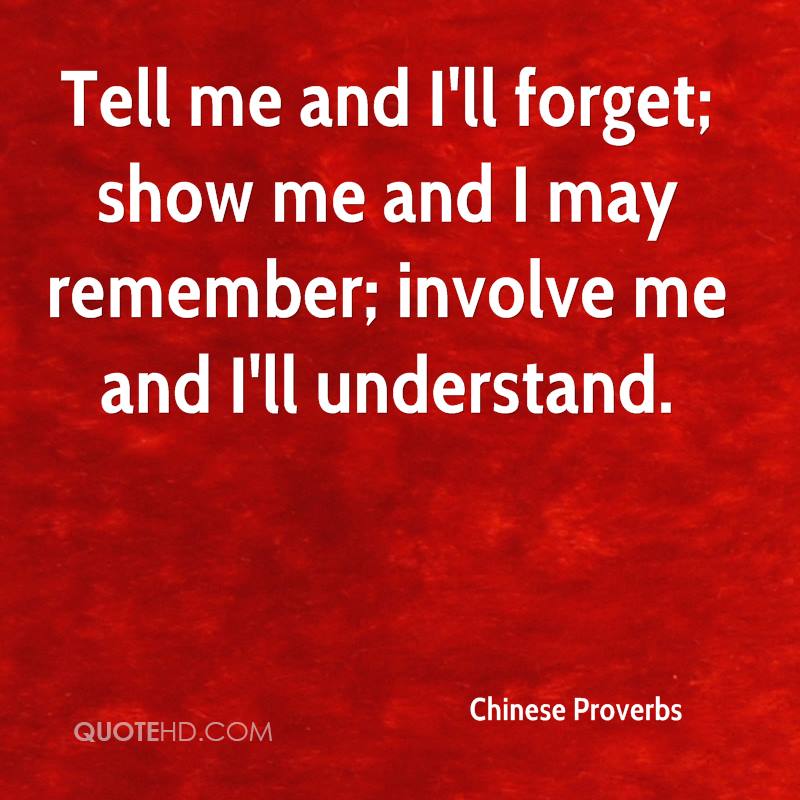 Since my first job as a middle school science teacher in Philadelphia, I have always been fascinated by the process of learning. Back then, the old-school didactic method of teaching did not truly help children to grow in understanding, or to consistently retain information.
As a coach, I engage clients in a multitude of learning experiences, where practical. "On the court" involvement over a six month time frame is critical to long-term understanding.
You can find out more about my Personal Excellence Training here:
http://www.dempcoaching.com/personal-excellence-training
Exercise:
What professional and personal lessons do you most wish to learn that will make the biggest difference in your life?
How can you build greater involvement and real-world experience into the lessons, to support your desire for greater understanding and long term achievement?