"Body and soul need new challenges."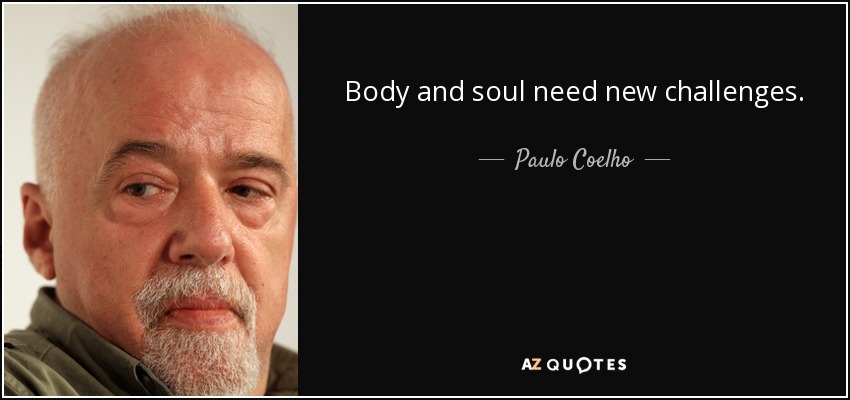 We've all heard the phrase, "Use it or Lose it!" As a former science teacher, this reminds me of the concept of entropy, which points to how things decay or fall apart if energy is not added to the system.
New challenges are tests that bring forth the efforts and energies to tackle them. It is through such exertions that we grow, and bring order to our lives.
EXERCISE:
What challenges are you currently rising to in your personal and professional worlds?
How can you initiate and proactively take on new challenges to improve your life in body and soul?