"Don't give up on what you want most for what you want now."
—Author Unknown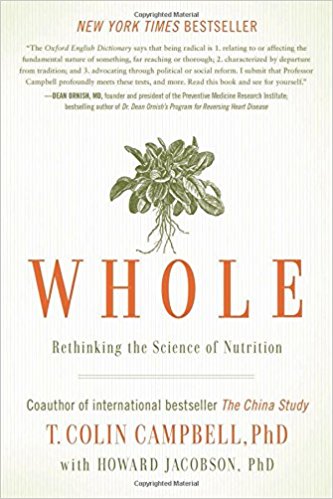 About eight months ago, I had my annual physical. For the most part, both the doctor and I were pleased with the exam and lab results, with the exception of my blood pressure. It was getting to the point where medication was on the horizon.
Given my past experience in the pharmacological industry and my strong desire to live as healthy a life as possible, I decided to dramatically alter my eating habits and make food my medicine.
What made this particularly difficult was that I started this primarily plant-based diet while on a family vacation. Restaurant food and countless temptations surrounded me! The good news is that I have remained medication free with normal blood pressure, and have shed a few pounds to boot.
EXERCISE:
Where are you currently wrestling with yourself regarding what you want in the short term versus what you want most in the long run?
Should you wish to take on a similar health/medication related issue, consider reading Dr. T. Colin Campbell's book, Whole.