"Goodness is easier to recognize than to define."
—W. H. Auden, 20th Century English-American Poet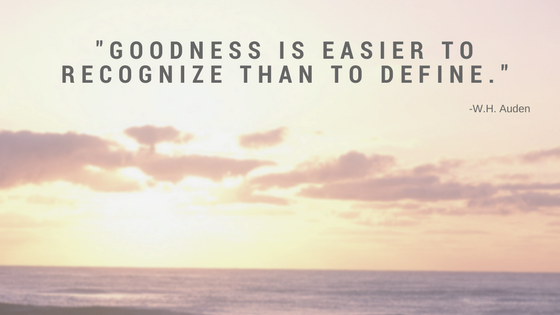 Defining something limits what it is. Recognizing or distinguishing something opens up and expands the possibility of what it can be.
Take a few minutes to reflect on the following list of words. Try to define them and then explore the many factors or qualities that can be attributed to them:
• Happiness
• Health
• Quality Relationships
• Success
• Mastery
• Leadership
• Professionalism
EXERCISE:
What does it mean to be a good person? What is it that you observe and recognize in yourself and those around you when you experience goodness?
How would you answer similar questions in your recognition of the seven words above, exploring one per day in the coming week?
What other words might you add to this list that would be worth far greater recognition?