"I never hit a shot – not even in practice – without having a very sharp, in-focus picture of it in my head."
– Jack Nicklaus, American professional golfer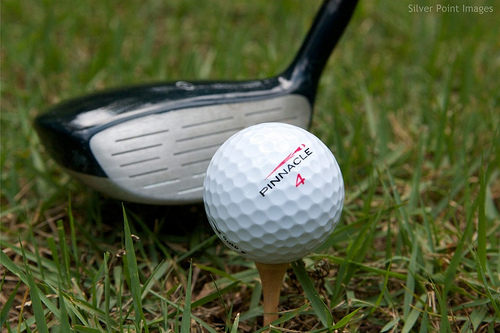 Image from Flickr by hankinsphoto.com
Jack Nicklaus is considered by many the best golfer of all time. His accomplishments are far too many to describe here. Today's quote is great coaching for all of us looking to achieve mastery and excellence in any area.
The power of a clear and compelling vision for some future event, even if it is a golf shot, is fundamental to mobilizing our thoughts and actions to make it so. Nicklaus and most people of great achievement seem to have a razor-sharp consistent and persistent ability to concentrate and focus on the prize.
Exercise:
Revisit the pivot point / self-coaching exercise first described here:
www.thequotablecoach.com/effort-2/it-is-common-sense-to-take-a-method-and-try-it-if-it-fails-admit-it-frankly-and-try-another-but-above-all-try-something
Use it to clearly determine your current reality, envision a sharp and focused future, and then, like Nicklaus, take the shot toward your goal.
Don't be surprised if you hit your mark more often than ever before.