"It's break time for your problem-solving mind."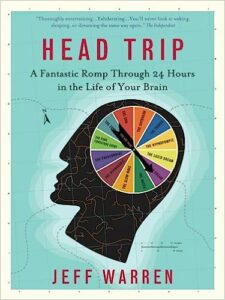 Image from Amazon
When do you have the most focus and ability to concentrate in a typical day? What duration of time is optimal before you begin losing this edge? How often do you press on beyond this noticeable decline in effectiveness?
In much the same way our bodies need to rest, renew, and recharge from physical exertion, our minds need periodic breaks to do the same.
Reading is a good example. How long is it before you start rereading the same sentence or need to go back a paragraph or two to comprehend and grasp various types of material?
One strategy that can be helpful is to switch between physical and mental activities to give the other capacity a break. At times when you are using both a total break may be the solution you're looking for.
EXERCISE:
Do a google search on various productivity hacks. The Pomodoro Technique and the 20-Minute Rule are two approaches for your consideration.