"A firm commitment to do something today will always best an exuberant promise to act tomorrow."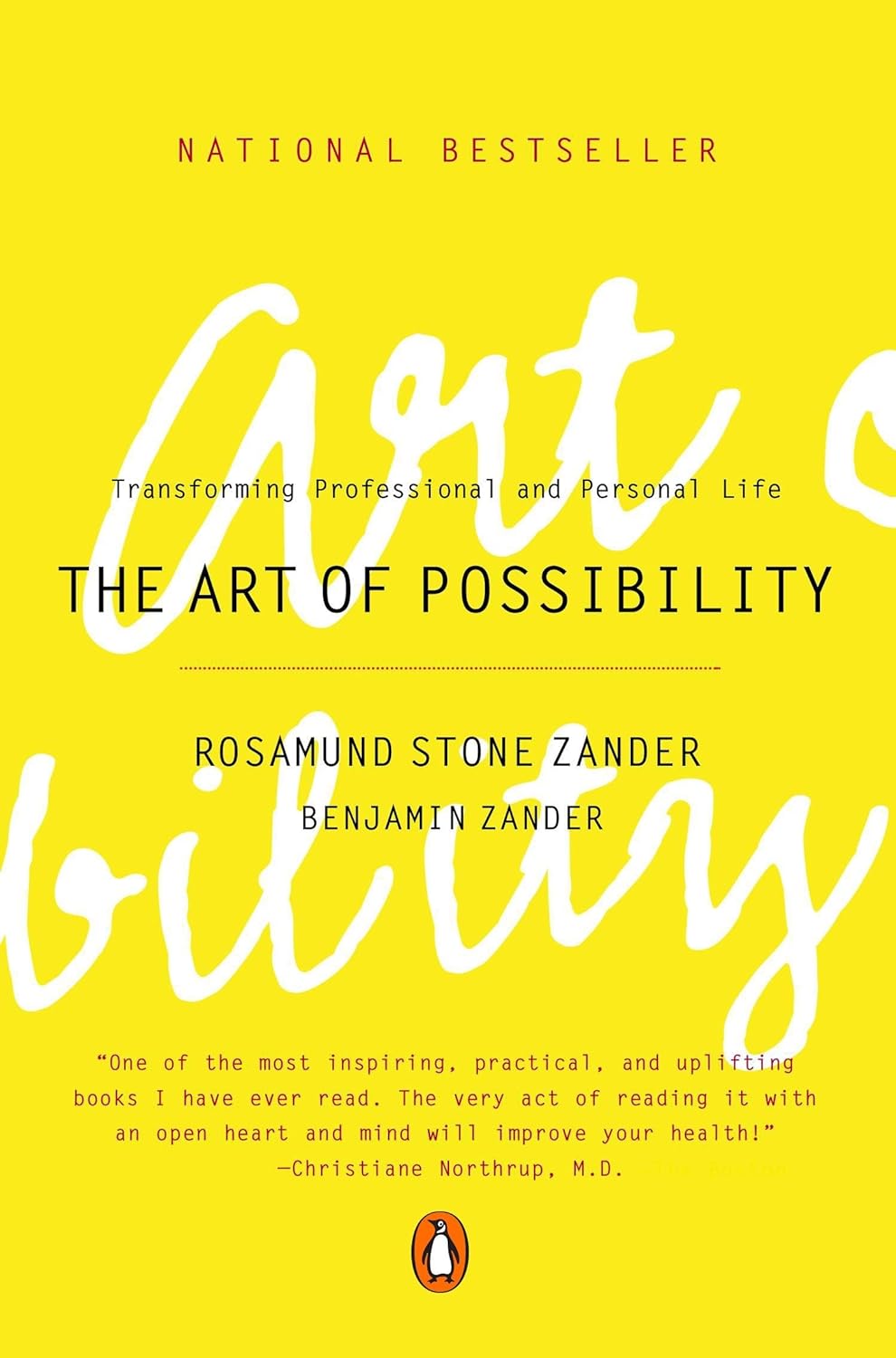 Image from Amazon
Most of us enter our days with good intentions. We have much to do and we set out to be highly productive, serve others, and leave things better than how we found them.
Benjamin Zender, who co-authored The Art of Possibility, uses an exercise with his musical prodigies when they work with him.
Since virtually everyone he works with has first chair talent, he asks them to write an essay titled How I Got My "A".   Through this exercise, students focused on their own efforts and the actions they took, rather than their hopeful efforts and intent. The element of comparing their own efforts against themselves versus others also let them set their own bar of excellence.
EXERCISE:
What promises do you make to yourself and others that sometimes fall by the wayside?
What commitments will you keep today to deserve the "A" you desire?
Consider reading The Art of Possibility to discover more nuggets of wisdom to achieve and be your very best!