"Life doesn't have to be perfect to be wonderful."
—Author Unknown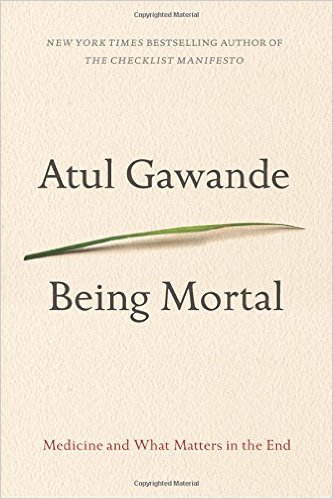 I recently finished reading Being Mortal by Atul Gawande. This book focuses on issues regarding aging, the state of affairs of healthcare, and the quality of life—or lack thereof— that often results.
We've all heard the statement "no one ever gets out of this life alive." Gawande points out our ability and responsibility to make sure we make our journey workable and wonderful, despite the imperfections and challenges we face.
EXERCISE:
If you or those you care about are experiencing the imperfection of our healthcare system as it relates to our aging society, consider reading this book. Where can you support yourself and others in having as wonderful a life as possible?