"A quote can be a seminar in a sentence."
-Author Unknown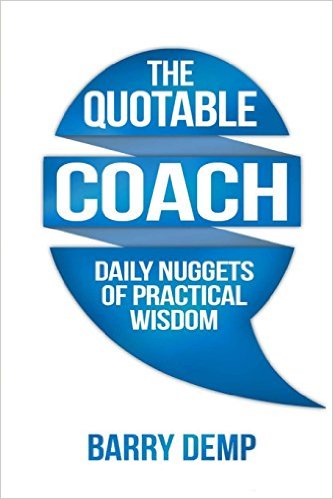 About a year ago, I published my first book, based on the Quotable Coach series. It was subtitled "daily nuggets of practical wisdom," based on the votes and recommendations of our loyal readers.
In our time-crunched lives, the idea of getting a seminar in a sentence has a great deal of appeal to many. I am pleased to report that we now receive over 6,000 monthly hits on the Quotable Coach website, and have well over 1,500 daily subscribers worldwide, because of kind readers like you.
EXERCISE:
Please reply to this post with your favorite "seminar in a sentence," and feel free to share its value and importance in your life.
Consider purchasing a copy of The Quotable Coach book for yourself or as a holiday gift to others. Thank You!