"All you can do is all you can do."
-Larry Ellison, founder of Oracle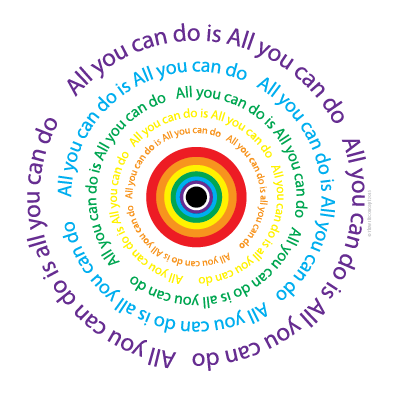 Tech entrepreneur and self-made billionaire Larry Ellison is one of the wealthiest men in America. He created Oracle, the second-highest selling software in the world.
Clearly he has been, and is, a pretty driven individual, to have reached this level of accomplishment.
What percent of his full mental, physical, emotional, and perhaps spiritual capabilities do you think he summons on a daily basis?
Now it is your turn. Examine your own levels of personal and professional accomplishments and check in with yourself. What percent of your fullest capacities have you accessed?
EXERCISE:
If you left it all on the field today by doing all you can do, what could you possibly get done? What results would you see in your life if you made this a daily practice?