"Taking care of yourself doesn't mean me first. It means me too."
—L.R. Knost, Editor-in-Chief of Holistic Parenting Magazine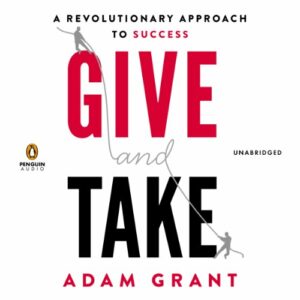 Image from Amazon
Do you eat a healthy diet? Get regular exercise? How much sleep and rest do you get to recharge and renew?
If your answers aren't to your liking, most experts would suggest some significant upgrades.
We all fall out of balance from time to time but far too many people—for a variety of seemingly good reasons—are paying a very high price. They assume being selfless and always putting others first is the optimal way of living a meaningful life.
EXERCISE:
Pick up a copy of Adam Grant's book Give and Take for an expert analysis of being other-ish as the way to go. I also recommend the book On Target Living by Chris Johnson if you want to re-evaluate your eating, sleeping and exercise strategies.