"I am grateful for what I am and have. My Thanksgiving is perpetual."
—Henry David Thoreau, American author, poet, and philosopher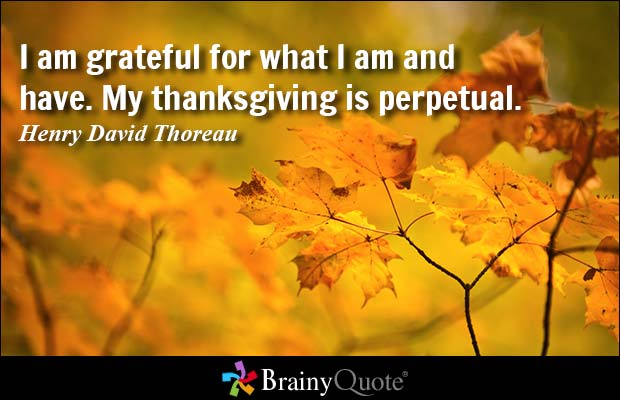 Thanksgiving is a United States holiday celebrated every fourth Thursday of November since Abraham Lincoln proclaimed a national day of "thanks-giving and praise to our beneficent father who dwelt in the heavens," in 1863.
Thoreau's quote suggests a value 365 times that of this single November day, coaching us to embrace and express the gratitude and thanks we can experience and express on a daily basis.
EXERCISE:
In what ways can you be perpetually thankful to help yourself and others in your communities live a more full and richly rewarding life?