"The good and the wise lead quiet lives."
—Euripides, tragedian of classical Athens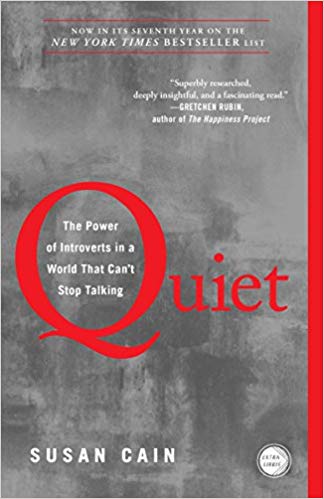 The subtitle of the book, Quiet, by Susan Cain is:
"The power of introverts in a world that can't stop talking."
By no means am I suggesting that extroverts are not good or wise. I am, however, suggesting that because of their quietness, we often miss seeing the goodness and the wisdom in those who are more introverted.
Perhaps you are one of them.
Other resources, including the classic "Good to Great" by Jim Collins, describe the value and impact of the more quiet and humble Level 5 Leaders.
EXERCISE:
Where can you more fully appreciate and perhaps pursue a quieter life to experience even greater wisdom and goodness in your world?