"What you wish to ignite in others must first burn within yourself."
-Aurelius Augustinus, early Christian theologian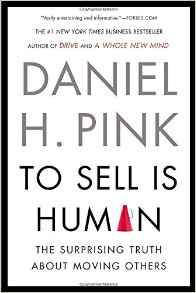 In his book To Sell is Human, Daniel Pink points out that one in every nine people in the working world is in sales.
Initially this thought lures the reader into thinking, That's not such a big number, or I can't stand those pushy sales people, or I'm glad I don't have to do that!
A few sentences later, however, Pink points out that the rest of us are also in sales. We all must sell our thoughts and ideas at work and at home, even if we are not selling a product or service.
In all cases, the ability to influence and enroll others is fundamental to our success. Today's quote points to the importance of and, in my opinion, the essential element of genuine enthusiasm as a key factor in igniting the flames of excitement in others.
EXERCISE:
What are the issues, priorities, projects, or even products that get your fires burning? How and where can you share your excitement and passion to ignite the flames of excitement and interest in others?