"Without promotion something terrible happens… Nothing."
⏤P.T. Barnum, 19th Century politician & Founder of Barnum & Bailey Circus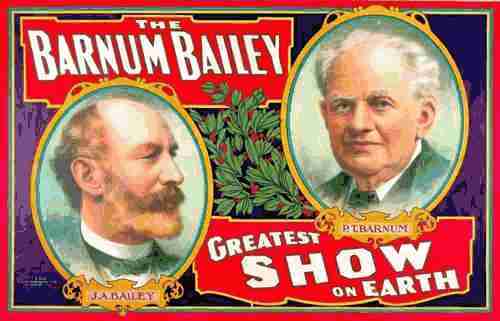 The Greatest Show on Earth will sadly close forever in May 2017. It appears that after 146 years, no amount of promotion will overcome the numerous challenges facing the circus, including considerable shifts in public taste.
If you have visited Las Vegas over the last decade, you can see what Cirque du Soleil has done to reinvent the genre.
Are people losing interest in your products, services, or ideas?
How engaged and active have you been in promoting them?
What feedback have you received that has caused you to rework or reinvent your ideas in order to remain relevant in today's world?
EXERCISE:
Consider picking up a copy of Blue Ocean Strategy by W. Cham Kim and Renée Mauborgne to get some fresh ideas in this area, and then promote away!