"Find a need. Define a service. Be the bridge."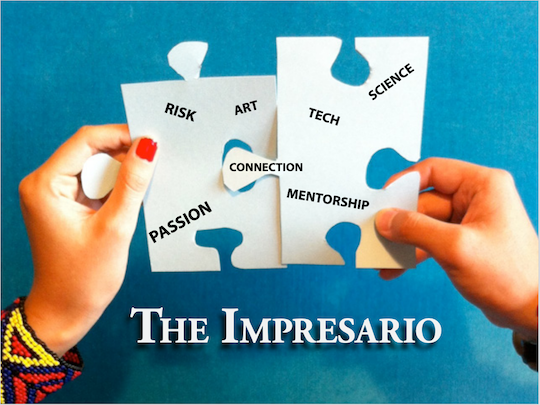 What are your personal or professional areas of excellence and high achievement? Which of these activities stir the passions in which you often lose track of time, expressing your gifts and mastery?
Where also do you find the expression of these capabilities serving the needs and desires of others in some meaningful and value-producing way?
Jim Collins — author of Good to Great — might describe this scenario as a personal hedgehog. It points us toward an expression of ourselves that could be more fully developed and expanded to contribute to the world.
EXERCISE:
How and in what ways can and will you be an impresario to find a need, define a service, and be the bridge to bring it to the world?