"Hustle and heart will set you apart."
—Alisa Jacobs, ‎Entertainment Marketing and PR Manager at Diageo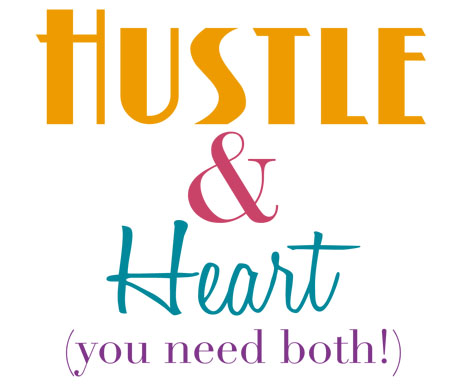 One of the things I enjoy about certain quotes is their catchiness and rhythm. That they also communicate a fundamental truth is critical. These factors generate a stickiness that allows us to carry them in our minds wherever we go.
Examine the levels of Heart and Hustle you currently bring to your personal and professional efforts. Notice that if your Heart is not in it, your level of Hustle will rarely be, either.
EXERCISE:
What adjustments can you make in your heartfelt attitudes and efforts to set you apart from your previous self and those around you?