"I keep six honest serving men: (They taught me all I knew) Their names were Where and What and When and Why and How and Who."
—Rudyard Kipling, 20th Century English Journalist & Poet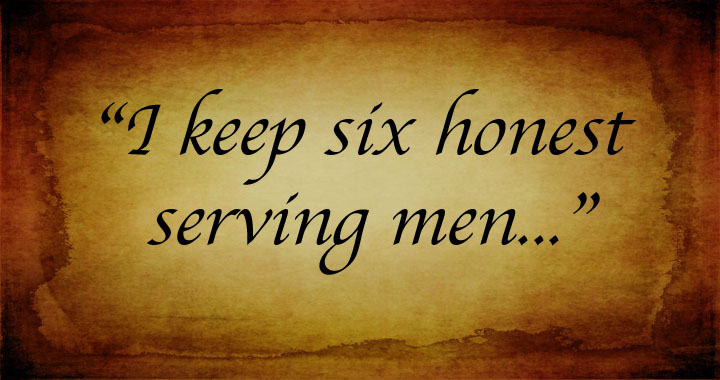 Begin a conversation with any of the Six Honest Serving Men from Kipling's quote and you're off to a great start in learning something new. You may even develop or nurture a new or existing relationship.
Powerful open-ended questions beginning with one of the Six Honest Serving Men open doors to new knowledge. They also demonstrate a genuine interest in others, which we all relish.
For today, I suggest you direct these probing and door-opening words toward yourself, to see what new worlds of discovery lie within.
EXERCISE:
Ask and answer some of your most important and pressing questions of the day. Then consider asking "What Else?" to see what you can learn by probing deeper than your surface answers.