"The man or woman who treasurers his friends is usually solid gold himself."
—Marjorie Holmes, 20th Century American columnist & author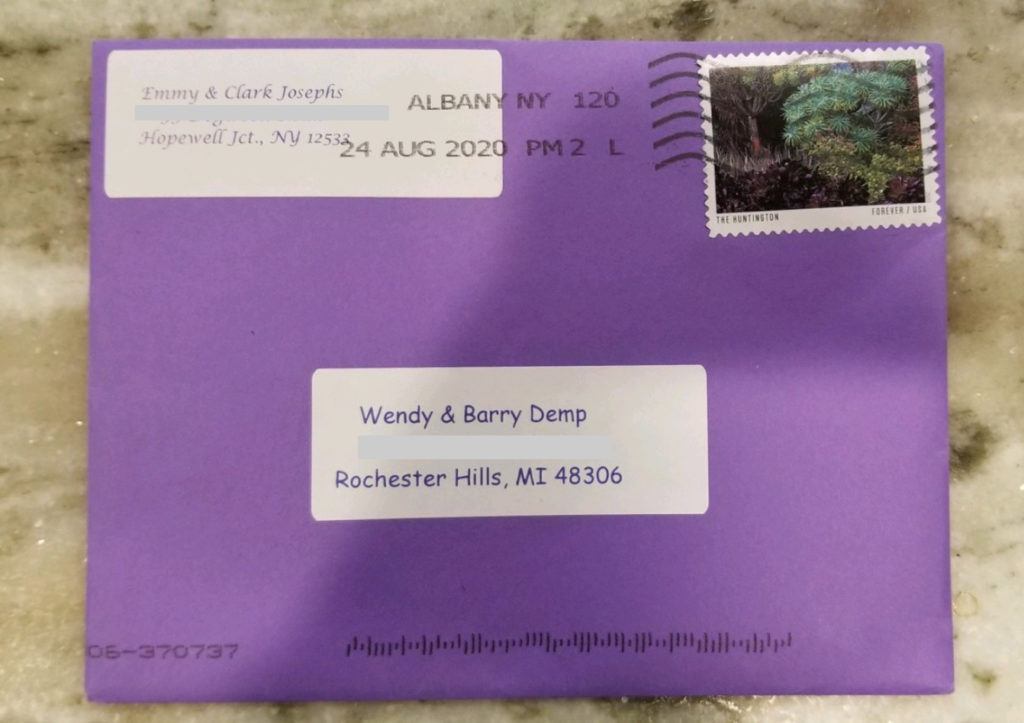 Two of our most treasured friends live near Poughkeepsie, New York. Wendy and I first met Emmy and Clark in the Pocono Mountains of Pennsylvania. Every August since 1984 we've joined them for a week at our annual timeshare, Shawnee on the Delaware. Beyond these annual vacations, we have stayed in touch to share many happy times, including birthdays, BBQs and other family celebrations.
Over the years, Emmy has sent us hundreds of handmade, personalized purple cards, to let us know we are in her thoughts. During some of our most challenging times, we would receive these "Pick Me Up" purple messages each week.
EXERCISE:
Who are the solid gold friends in your life? What purple card-like gesture can you offer these special people to more fully demonstrate how much you treasure them?