"Your mind is for having ideas, not holding them."
—David Allen, American productivity consultant & author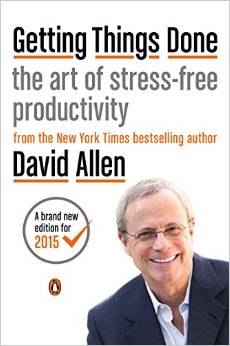 Among the books I recommend most often to clients who are challenged with managing their professional and personal time is Getting Things Done by David Allen.
One of the critical insights I derived from his work was the idea that too many people use their minds and memories to hold too much information. It turns out that doing so makes most of us far less productive and also causes overwhelming feelings and considerable stress. Perhaps that is why the subtitle of this valuable book is "the art of stress-free productivity."
EXERCISE:
Please pick up and study Getting Things Done, and do whatever you can to "have" ideas, but "hold" them in memory-keeping or commitment-keeping technologies, where they will be available to you in the moments you plan to work on them.