"Do the best you can until you know better. Then when you know better, do better."
—Maya Angelou, late American poet, author, and civil rights activist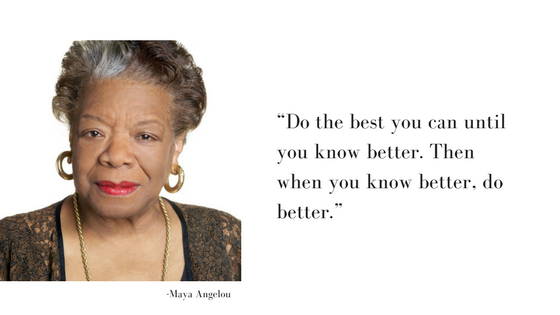 The process of coaching kicks many areas of life into a higher gear, given its experiential and interactive nature. Regardless of whether we are a senior citizen or infants, we all interact with the world, receive feedback, and then determine how to proceed in the future.
Through its emphasis on self-awareness, constructive feedback, and experiential learning, coaching expedites this process. It allows individuals and organizations to know more and do better at a more robust rate.
EXERCISE:
How and where can you do your best in a more intentional learning environment? How would the assistance of a teacher, mentor, or coach help you do and be better every day?