"Think of the consequences if you were to do nothing."
—Author Unknown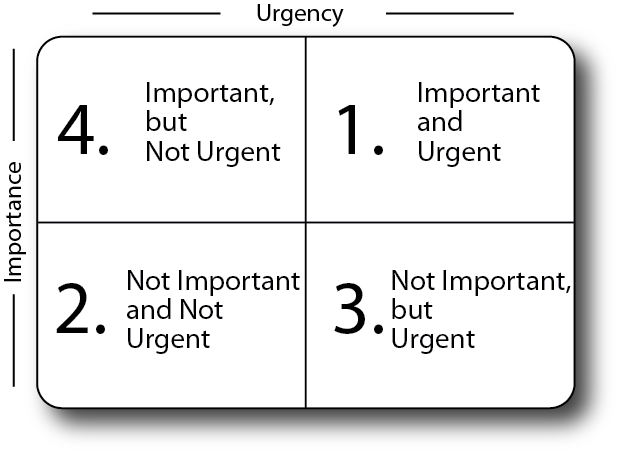 FOMO – the Fear of Missing Out – has many folks living in overdrive throughout their days. When asked by colleagues and friends how they are, they respond with words such as, busy, slammed, and crazy.
A common exercise I offer to my clients is to create a Time Log – to capture the reality of where their time is going. With this new awareness, they can reduce or stop certain activities completely, and regain a greater degree of control in their lives.
In the case of the seeming urgent but not important aspects of life, doing nothing has no real consequences. On the other hand, doing nothing on the important aspects that may also be urgent (or not) can have significant consequences.
EXERCISE:
Consider creating a Time Log or applying Steven Covey's Time Matrix to the various aspects of your life.