"Opportunities are seldom labeled."
—John A. Shedd, 19th Century American author and professor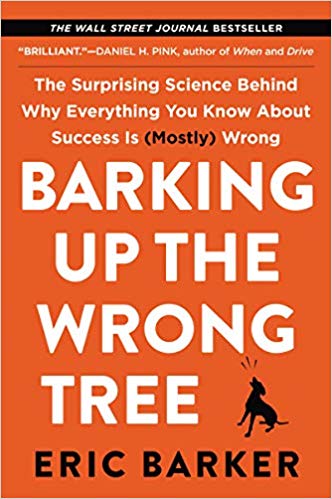 For most of my life, I have been fascinated by the subject of personal and professional success.
I've read hundreds of books, attended dozens of seminars and conferences, and can hardly count the number of blog posts, podcasts, and TED talks I've explored.
In his book, Barking Up the Wrong Tree, Eric Barker digs into the science of success, to mess a bit with the conventional and unconventional wisdom on this subject.
One seemingly universal tenet of success does, however, point to the idea of taking massive action and trying many things along the way to stir up far more possibilities and opportunities to pursue.
EXERCISE:
To what degree are you waiting or being too passive, hoping for an opportunity to reveal itself?
Where would taking far more action and trying many more things help you bark up and climb the right trees for you?