Tag Archives:
Happy Holidays
Merry Christmas, Happy Hanukkah, Happy Kwanzaa (or whatever other holiday you celebrate this time of year!)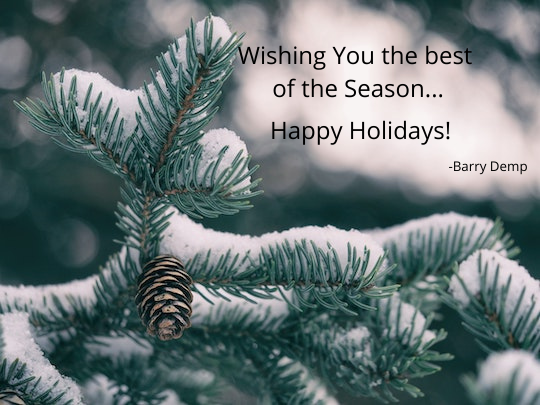 Wishing you and yours a happy holiday season from Barry Demp and The Quotable Coach
Whatever you celebrate this time of year, may it bring you joy.
May you spread that joy everywhere you go, and bring it with you into the new year.
All my best,
Barry Demp
I wish you a safe and happy holiday season.
I hope you will continue to use and share The Quotable Coach series as a tool to support yourself and others that may benefit you in the year ahead.
Share this with others by forwarding the message.