"Everybody Matters."
—Bob Chapman, founder of Truly Human Leadership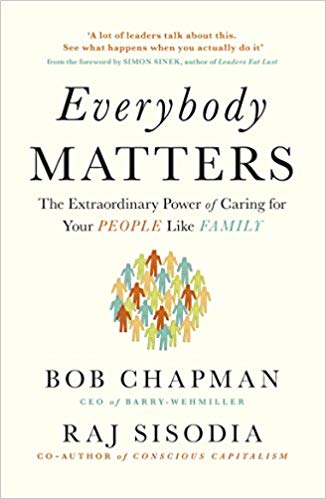 Where do you stand on the two words of today's quote?
More specifically, where do you stand as it relates to the following communities:
Family
Neighborhood
Your organization or place of employment
Your city, state, country
The upcoming 2020 census
The world and all global citizens
The plants and animals that share our earth
As a boy, I attended Creighton Elementary School in Philadelphia, Pennsylvania. One of my fellow students was Kim Sledge of the singing group, Sister Sledge, who became pretty famous for their hit song, "We are Family."
EXERCISE:
Where can and will an "everybody matters" family approach to your various communities improve your world? What difference could this make to improve our planet if we all treated each other this way?
Consider checking out Bob Chapman's book, Everybody Matters: The Extraordinary Power of Caring for Your People like Family.