Friday Review: Apologies
How willing are you to apologize? How well do you accept apologies? Here are a few related posts you may have missed.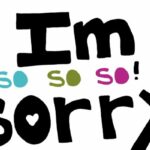 "Never ruin an apology with an excuse."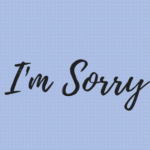 "Life becomes easier when you learn to accept an apology you never got."
Who in your life deserves a sincere apology and a shift in your behavior?