"From the errors of others, a wise man corrects his own."
—Publilius Syrus, ancient Syrian writer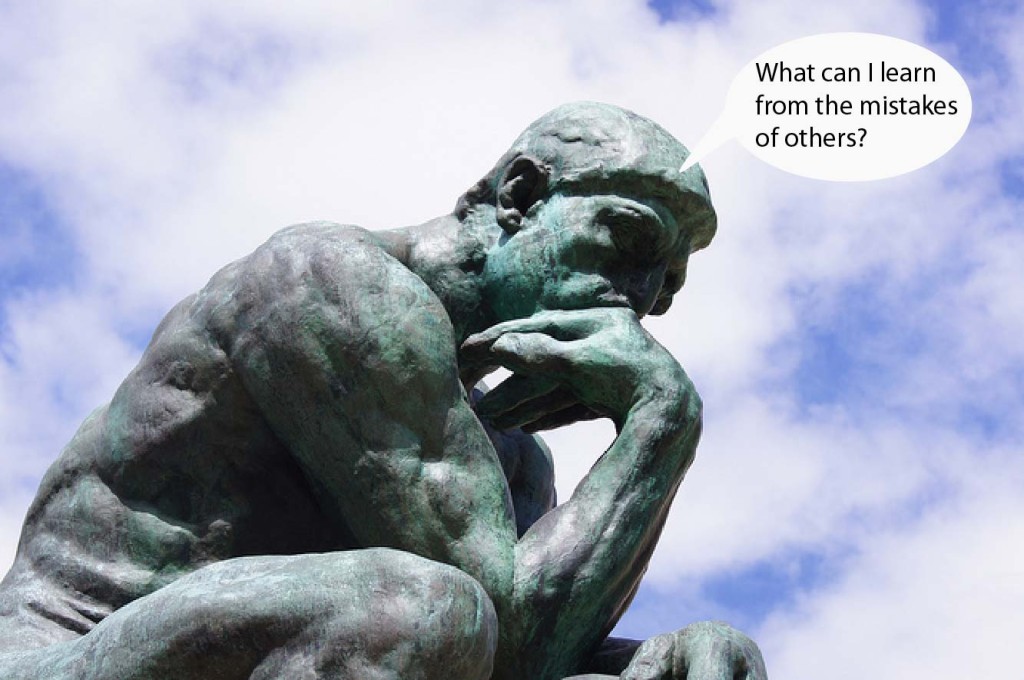 A highly notable technique to support personal growth and development is to encourage people to embrace failure. When we fail, we have the opportunity to pick up experiential lessons from the event.
Today's quote, however, suggests that not all lessons need to occur from our own failures, setbacks, and stumbles. All we need do is pay particular attention to the misadventures of those around us. From them, we can glean additional nuggets of knowledge and wisdom.
Given the fact that there is only one of you, and so many people in your personal and professional worlds, the odds favor the open and receptive mind in picking up a higher proportion of lessons this way.
EXERCISE:
Where and in what ways can you use the errors of others to pursue greater success and mastery throughout your day?