"Make today so awesome that yesterday is jealous."
—Author Unknown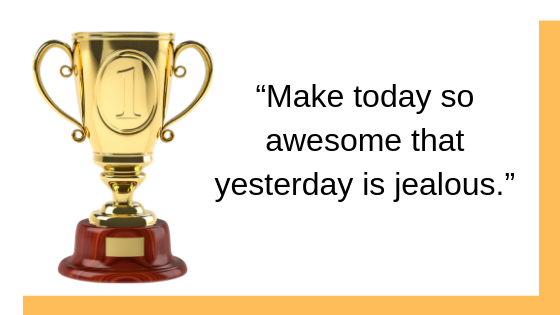 Most mornings when I work out, if I'm not chatting with one of my fitness friends, I find myself watching ESPN's Sports Center. I particularly look forward to the show's Top 10 Plays of the Day, to see the awesome feats of athletic excellence.
Consider your life a sport. What awesome events and experiences would make your Top Ten list for this week, this month, and this year?
If your list is not quite as awesome as you would like, you are not alone. On a day-to-day basis, we all get caught up in our routines and habits. One day seems to run into the next, with few, if any, highlights.
EXERCISE:
How can and will you step up the level of awesomeness today, and perhaps make this effort a new habit, to make all of your yesterdays jealous?