"To the wrongs that need resistance, to the rights that need assistance, to the future in the distance, give yourself."
—Carrie Chapman Catt, 20th Century American Women's Suffrage Leader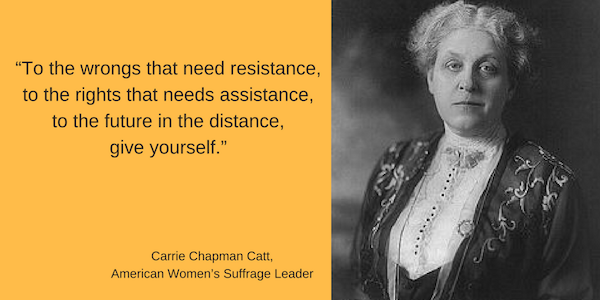 I love the idea that time is the Coin of Life. How we spend this precious resource, and those with which we spend it, makes all the difference in the world.
Fundamental to living a happy life is the need for purpose and having a reason to leap out of bed each morning. In other words, what are we giving ourselves to each day?
EXERCISE:
Consider these questions as you create and pursue your future:
What "wrongs" in your world need resisting?
What "rights" or causes need your assistance?
Feel free to reply to this post regarding the areas of life you intend to give more of yourself.