"These are the things that our souls metabolize to be healthy: we need beauty, we need truth, and we need goodness."
—John Mackey, CEO of Whole Foods Market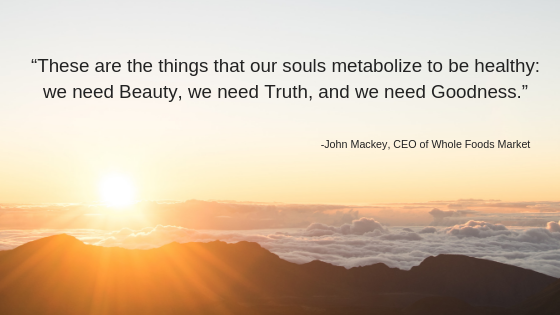 Did you know that the human body can go for more than three weeks without food? The maximum time we can go without water is about a week.
Protein, carbohydrates, and fats make up our food and nourish our bodies for optimal health.
Today's quote suggests that feeding our souls requires beauty, truth, and goodness if we are to flourish and thrive.
EXERCISE:
What is it that you hunger for? What do your body and soul need most for optimal health? How would incorporating greater beauty, truth, and goodness in each day enrich and improve your life?