"Professional is not a label you give yourself. It's a description you hope others will apply to you."
—David Maister, former Harvard Business School professor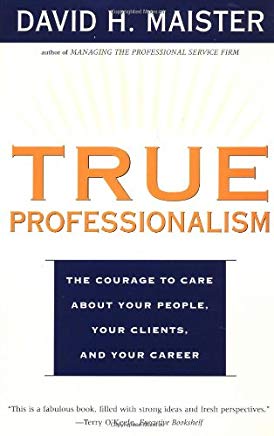 If you say something positive about yourself, it is referred to as bragging. If others say similar things about you, it is considered the truth.
What do the people at work and in your career efforts have to say about you? How are you perceived and how do these perceptions compare and contrast from your own?
What would you like others to say and how do your words and deeds warrant such acknowledgment and praise?
EXERCISE:
Seek feedback from a small group of trusted colleagues. Let them reveal the unique abilities, superpowers, and best qualities they see in you. Ask them also about your weaknesses, and the limiting blind spots that may be holding you back from the professional levels you desire.
Thank them for their candid and generous perspective, and promise to act on their wise council.
For extra credit, consider a similar exercise with family and friends.
Feel free to reply to this post to let me know what you discover and how it impacts your life.