"What if in skipping the pain, I was missing the lessons?"
—Glennon Doyle Melton, American author and activist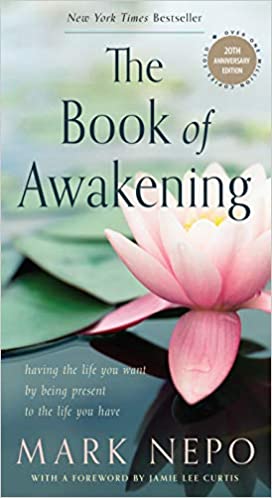 Image from Amazon
One of my favorite poets is Mark Nepo. I am reading his brilliant volume, The Book of Awakening for the third time.
My first read was almost 10 years ago, just after the passing of my mother, Rose. Upon subsequent readings, I have come to realize just how many of his life lessons came out of a variety of painful points in his life including a very serious bout of fighting cancer.
The past two years have introduced us all to many painful experiences. What learning can you embrace from your pain and perhaps even the pain others experienced in your various communities?
Exercise:
Consider awakening to the lessons you may have missed by exploring Mark's book for yourself.